techJoggers grey
Regular price
Sale price
99,16 €
Unit price
per
Sale
Sold Out
Size Chart
Smart joggers, great to wear: Streamlined fit gives buttocks and thighs room to breathe and tapers towards the hem. The French terry is very stable and does not shed any fluff. Three pockets included: Media side pocket on the right thigh plus integrated gym card slot. Closes with recycled nylon zipper. Another front pocket on the left. Double-reinforced towel loop on the back left with portance logo patch. Drawstring in the waistband made from recycled yarn for a secure fit. Portance logo made from recycled polyester including high-quality embroidery border on the right thigh.

Treated with FUZE™ Biotech, this techJogger offers antibacterial and anti-odor properties and requires less washing. Handmade from sustainable premium fabric in our textile partner manufactory in Poland.
product benefits

✔ odor repellent
✔ antibacterial
✔ quick drying
✔ absorbs sweat better
✔ UV protection
✔ Made in Europe
Technology

• treated with FUZE Biotech
• 100% sure
• 100% chemical free
• non-leaching
• permanent protection
Fabric

• 94% organic organic cotton
• 6% Elastane
• 300 GSM
Designed for

• Training
• Pre / Post-Training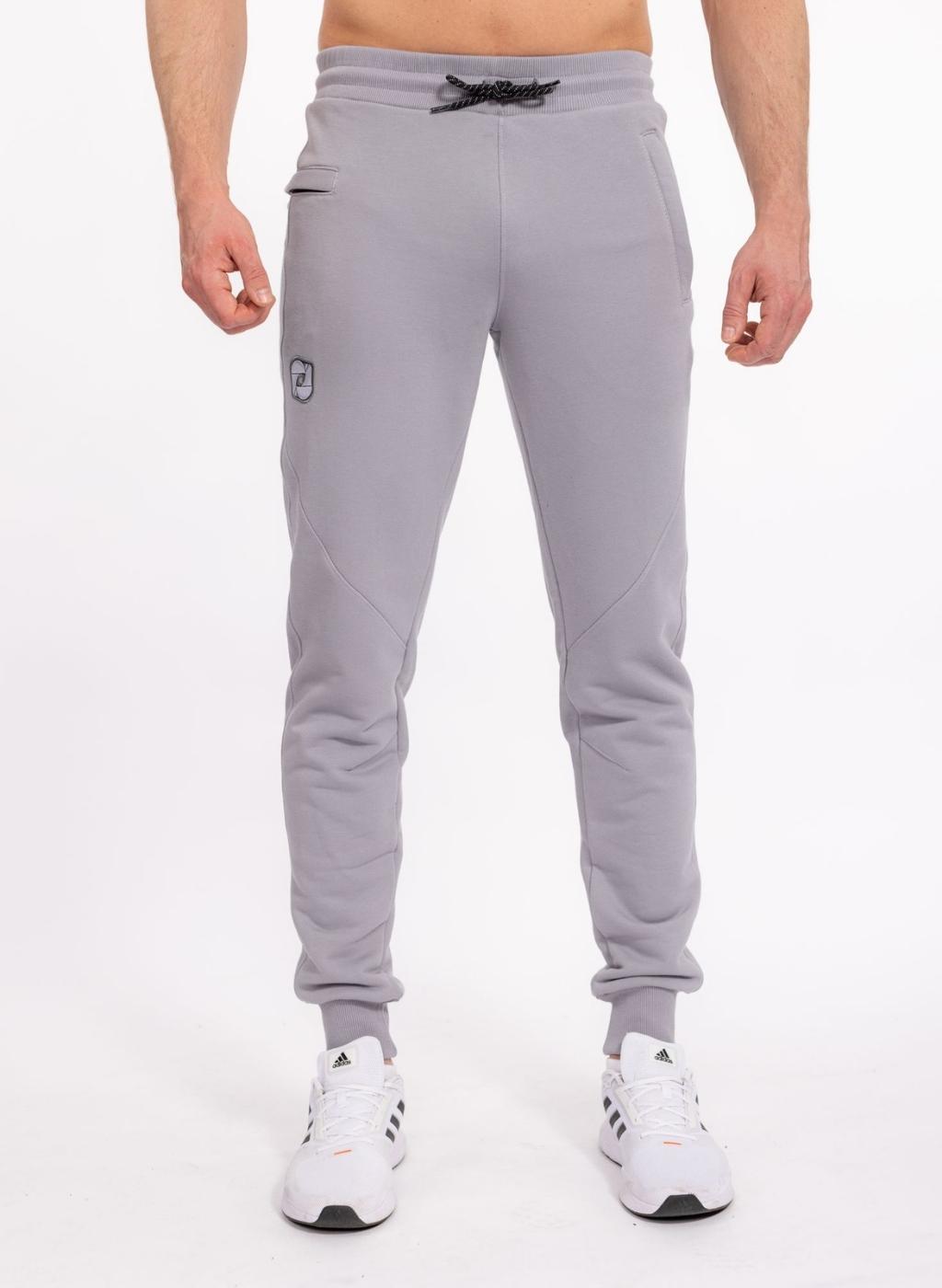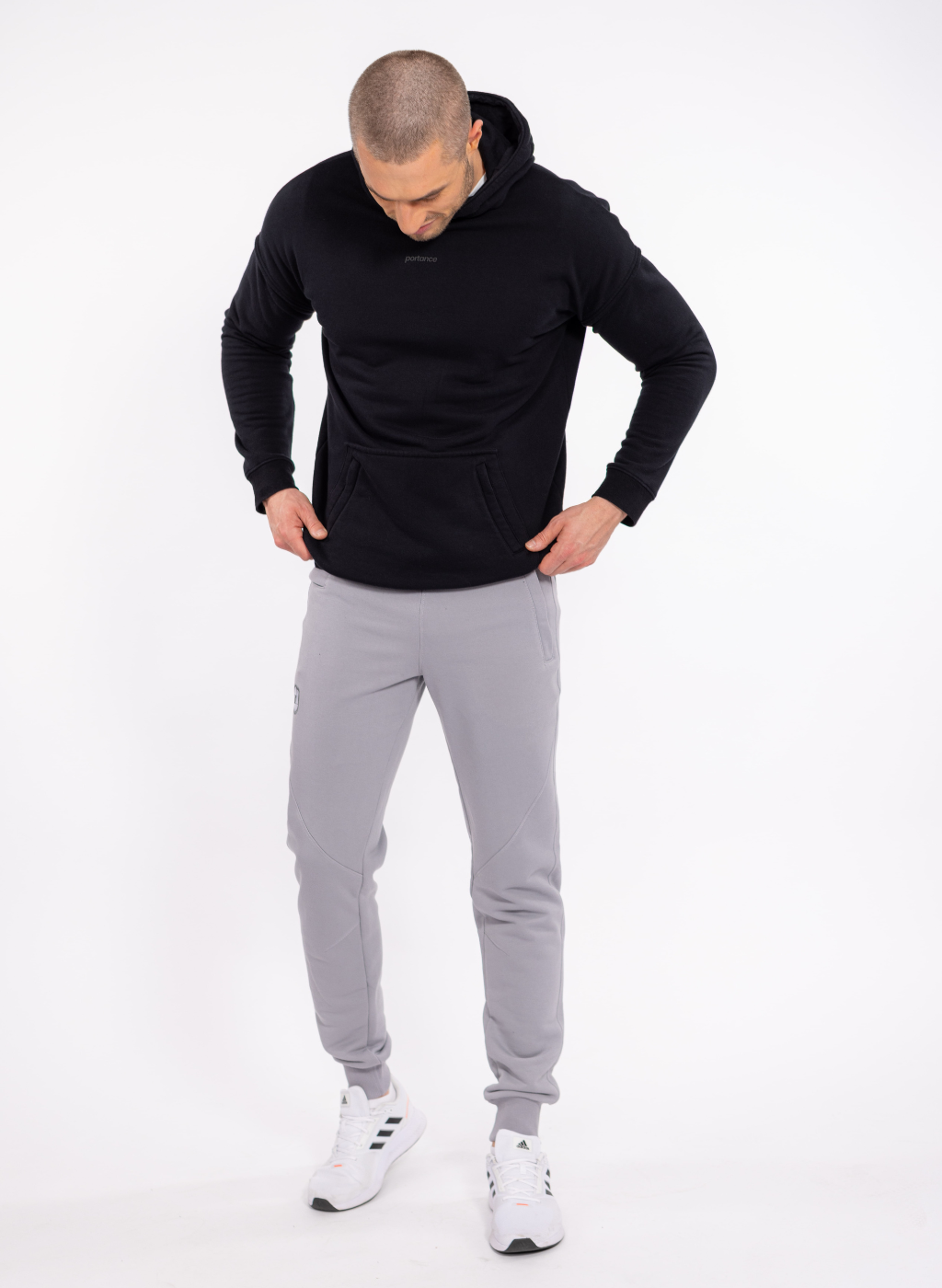 Sizing table techJoggers
The portance techJoggers are very elastic and give a standard fit (true to size). The measurements below are provided for your convenience. Please be aware that the measures are referring to the garment and NOT to your body measures.
Nachhaltiger Stoff
GOTS Standard

Our fabrics for the techJoggers & the warmUp hoodie are manufactured according to the Global Organic Textile Standard (GOTS), i.e. its production follows strict guidelines and sustainability processes. Our fabric supplier from Poland is a GOTS-certified company and is subjected to a GOTS screening every two years.

GOTS label use

Portance is not allowed to use the GOTS certification and thus the label officially in the end product, since we also use FUZE™ technology as an anti-odor treatment in fabric production strong>. This technology is 100% sustainable and 100% safe, but due to its novelty it has not (yet) received official GOTS certification. Therefore, we are not allowed to mark our end products with the GOTS label, even though they are manufactured according to the GOTS standards.


We know it's complicated. But we want to give maximum transparency and also make you aware about the certification bureaucracy. So now you can decide for yourself what you think of it.
State-of-the-art biotechnology

Our sports fashion has FUZE™ Biotech with real silver & gold particles. For permanent, sustainable protection against odors and bacteria.

learn more

Made in Europe

We are proud that our sports fashion is made in the heart of Europe. The finest tailoring from our family-run textile factory in Poland.

.

learn more

100% Sustainable

As a StartUp in the fashion sector, sustainability is standard for portance. Not only our fabrics & production, but also all add-ons (recycled nylon zippers, logos, cords, etc.) are recycled or made from natural materials. 

Read more